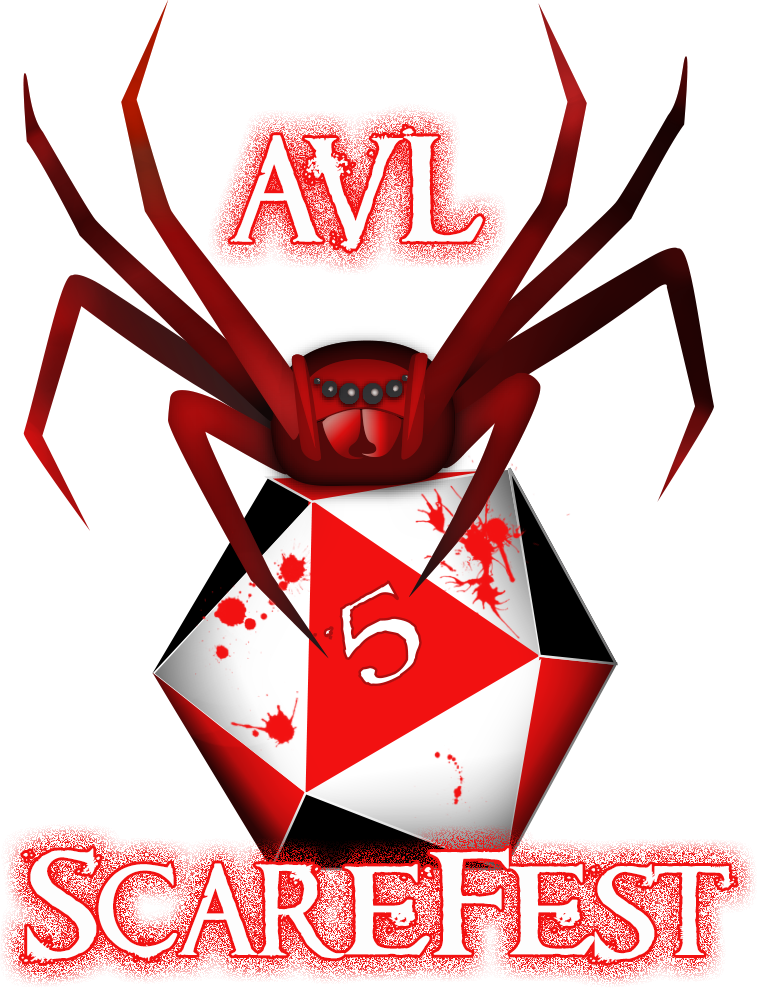 Five weeks to go...
until our 5th Scarefest! No, we can't believe it either. Mostly because there's still so much work to do, and a conspicuously absent Yeti not doing the heavy lifting.
Nevertheless, we are as always your loyal servants, and therefore we shall fulfill your information needs. Here's what you need to know:
Games are still being added...
If you have already signed up on Warhorn, that doesn't mean you shouldn't check back. We're steadily adding more games as we get closer to the convention. Just in the past week, we've added DCC and an Escape Room/multigame slot (the first of several of those), and more is on the way!
Meal Ticket and T-Shirt Deadlines
Because the caterers and printers require a fair amount of notice in order to prepare, we have to stop taking orders for t-shirts and meal tickets several weeks before the convention. This year that means orders for these items will close on 9/29 at midnight. If you want a shirt or a meal ticket...best get them now.
Please Help Us Spread The Word
The more players we get, the more fun can be had by all. Please tell others about AVL Scarefest and encourage them to come, too!
And don't forget about your referral code, which you can use to give discounts to others and get discounts on future orders, yourself!


Sunday Morning Goblin Market Events...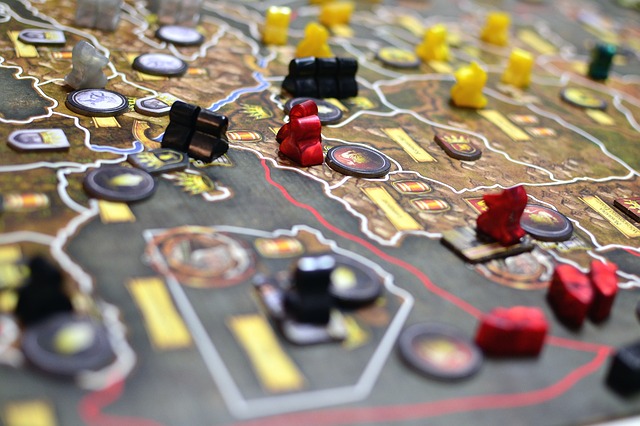 Game Swap
Bring your old board games, card games, RPGs, etc. and trade them for others! All attendees are encouraged to bring any games with which they are prepared to part and participate.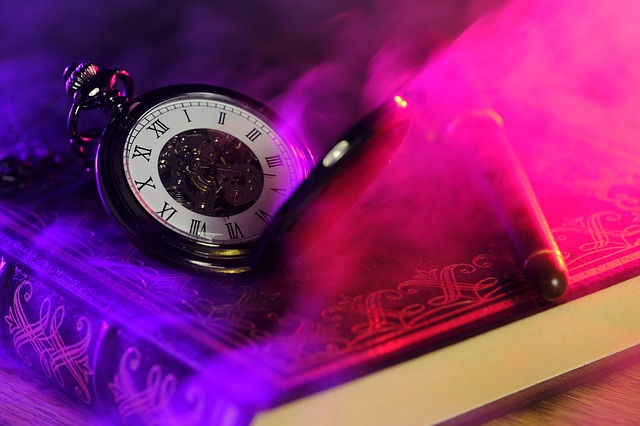 Goblin Market
A number of local artists, craftspeople, and vendors will be present to show off and sell their wares and demonstrate their skills. Know someone who would be perfect to participate?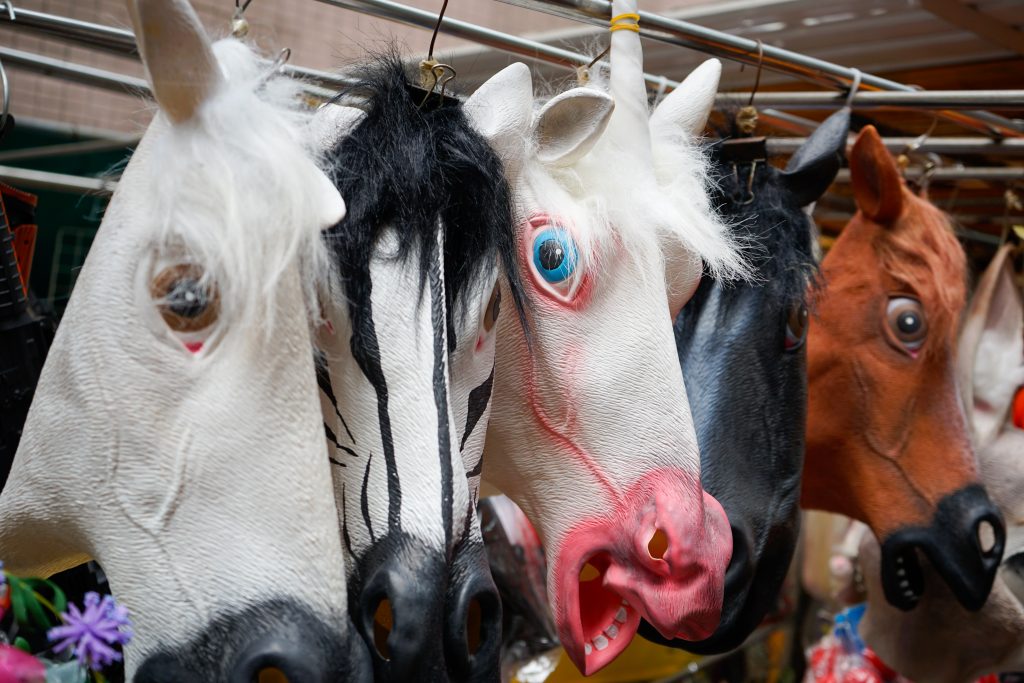 Try New Games!
We will have board game and multigame madness slots open throughout the con, but Sunday morning is a great time to get them in if you're otherwise booked up! We'll have sign up sheets on site for the Sunday morning hours.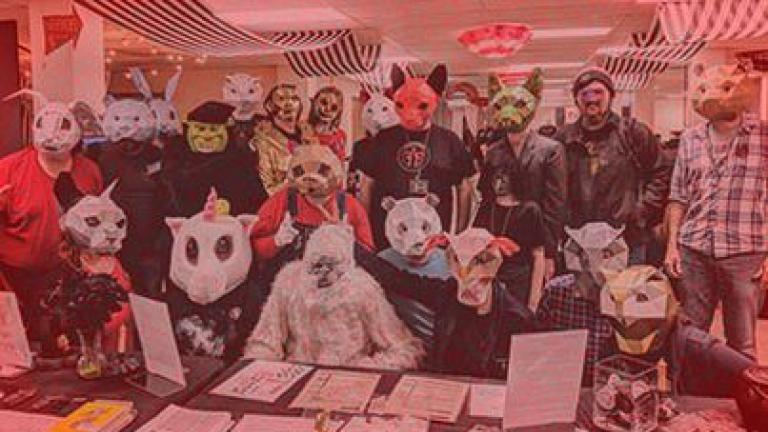 This year's charity is...
We've had amazing success over the last two Scarefests raising money for charity. Two years ago it was around $700 for Manna Food Bank, and last year we raised over $1K for WNCCHS and their Transgender Health Clinic. In our ongoing quest to try to make the world a slightly better place, this year we will be supporting the ACLU. Details about our decision can be found here.
Once again this year, we will be accepting any size donations in exchange for Charity Pins which will entitle you to small benefits at gaming tables (GM fiat), as well as running the PFS Charity Boon auction. We hope you'll join us in contributing to the greater good.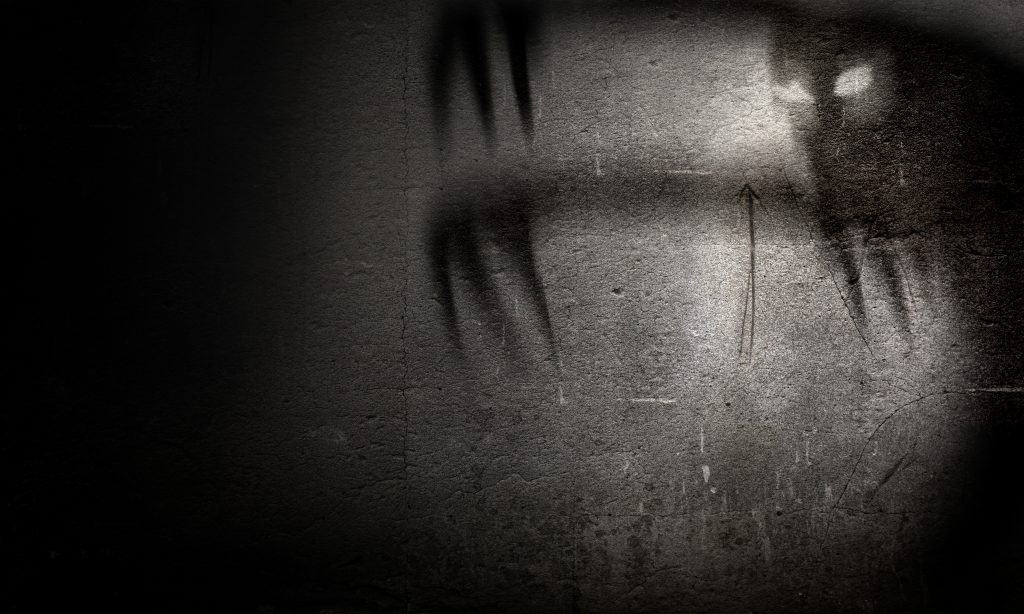 Minion Corner
Welcome to our ongoing section, Minion Corner, where we Minions get to tell you a little about our lives and what goes on outside the spotlight (Minion #22 has been taking a psychology course and says it will be "cathartic").
Needless to say, no one has told us anything. They never do. But Minion #15, who is turning out to be the clever, observant type, managed to catch a glimpse of the paperwork establishing The Truce as it was being taken off to be filed...or burned. Honestly, we have no idea: all we can tell you is it never made it to the Paperwork Room, which is obviously where it should have ended up.


Nevertheless, the document in question apparently indicated that The Goblin Masquerade would go on as usual. While Scarefest is happening. We have no idea how this is possible, or more importantly why any creature in their right mind would think it's a good idea. Faerie royalty (and peasants and bugpeople, we suppose) mixing with...well...not to put too fine a point on it, but gaming geeks is pretty much the only way to describe you people. Do any of you even know how to waltz? Not that we're judging; at least two Minions don't even have proper feet.


Minion #8, who has gone in for advanced physics lately, assures us that the problem is minor, as the Goblin Contingent actually exists in a slightly different dimension or level of reality from what we inhabit, and the two can mostly coexist without significantly bothering each other. The Masquerade will be like...ghosts. Or something.


That said, we just saw something with club feet, an axe, and what we're pretty sure was a cap dyed in fresh blood hunching down the stairs into the compound. We're not sure Minion #8 knows what they're talking about.


Our advice to you? Bring a costume and try to blend in. Or at the very least...bring a mask.