This is where we get to humbly thank all those folks who have aided and abetted us in turning this year's Scarefest into the mindboggling masterpiece it is destined to be. They have slaved for us, inspired us, and given generously of their worldly goods so that we can provide a space for you to roll dice with all your friends (and, if you're lucky, your nemeses). If you see them at Scarefest, please bow deeply. If you like what they create, please patronize their websites so they will want to play with us again next year.
In Obsequious Obsiescence
–The Scarefest Minions
Those who raised us up right…
The Wyvern's Tale, purveyors of all the finest geek needs, long-suffering nest maintainers, and valued friends.

Those who gave stuff…
Archania Workshop, masters of 3D printed RPG accessories, donator of spell templates and assorted rooms where your minis are destined to die.
---
Atlas Games, creators of many an award-winning board, card, and role-playing game, and generous contributor of several such.
---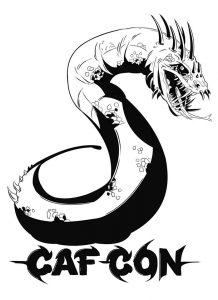 CAFCON, A fantasy, gaming, and roleplaying convention just down the hill from us in Morganton, NC, donator of two tickets to their con.

---
Cheapass Games, creator of Kill Doctor Lucky, among many other geek-beloved tabletop games. Bestower of many, many fabulous board games (including Kill Doctor Lucky Anniversary Edition!).
---
Dark Silver Forge, crafter of high quality gaming accessories, gifter of super sweet dice trays.
---

Double Exposure, facilitators of gaming convention goodness.

---
DriveThruRPG, home of the largest collection of downloadable RPG resources on the web, bequeather of a massive gift certificate to their store.
---
Fractals coffee shop, in West Asheville, maker of fine beverages in a perfectly nerdy atmosphere, contributor of Saturday and Sunday morning Scarefest coffee.
---
Goblinoid Games, creator of Cryptworld horror RPG setting, donator of three Cryptworld source books and a copy of Rotworld.
---
Laser Danger RPG is a Starfinder blog with free one shot adventures posted bi-weekly.
---
Lost Relics Games & Rations, presenter of the massive and terrifying Khanjira the World Breaker miniature (maxiature?).
---

Miniature Market, purveyor of all things magically miniature, and donator of many, many D&D minis + a copy of Mordenkainen's Tome of Foes.
---
Morgan's Comics, home of the Asheville Nerd Sanctuary, purveyor of comics, games, and general nerd accessories. Generous conferrer of a seriously significant gift certificate to their store.
---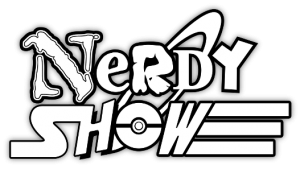 Nerdy Show, creator of boatloads of nerd-centric content, with both talk programming and audio dramas. Also grantor of Ghostbuster starter kits. Also, totally gonna be at Scarefest.
---
Nord Games, donator of D&D 5e crd decks of assorted ilk, creators and specialists in all things involving gaming geekery.
---
SHAMEcover, creator of freakishly impressive, low-poly paper mask patterns. Bravely making sure no AVL Scarefest attendee must walk around barefaced.
---
Skullsplitter Dice, purveyors of all things dicey, and donators of approximately a zillion dice, among other things.
---
Smart Iguana Games, inventors or Gravity Warfare and donator of coupons to allow participants to pick it up for free!
---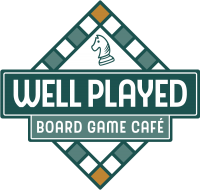 Well Played Board Game Cafe, thoroughly excellent local establishment, cheerfully donating their time and energy to maintaining our board game section since Scarefest 2017!


---


Those who damn near killed themselves making this all work…
Amie Tracey, Top Minion, possible Dark Overlord (who is not thanking herself and is only on here because the Minions said she belonged in the staff listing).
---
Bryan Martin, Chief Minion
---
Scott Bayne, Minion in charge of people things.
---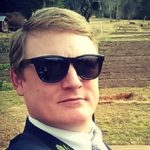 James Becker, Minion in charge of people things
---
Andy Gmitter, Multigame Madness Minion
---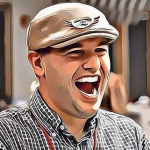 Paul Maplesden, Multigame Madness Minion
---
Olivia Martin, Chief Decorating Minion.
---
Michael Tracey, Minion in charge of PFS things
---
Clara Tracey, Sub-Minion in charge of PFS things.
---