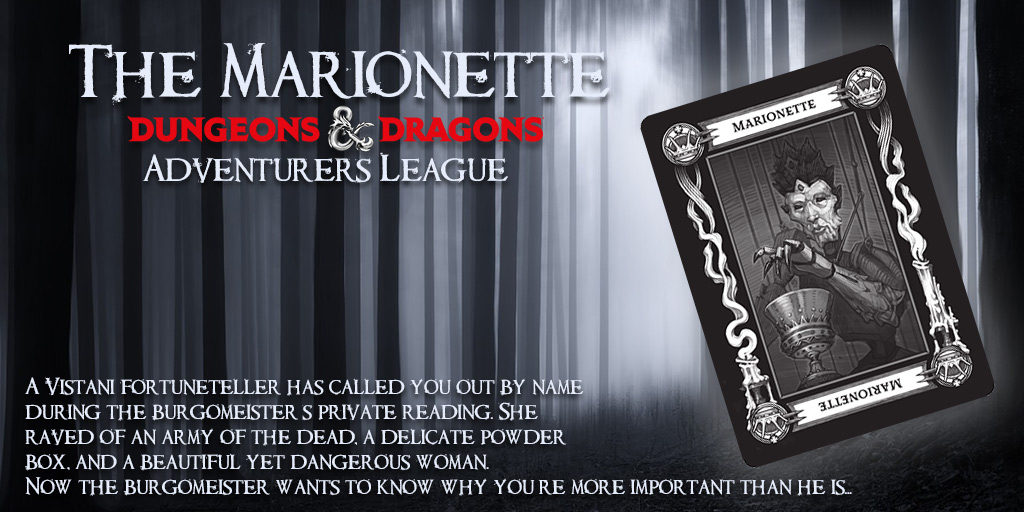 A Dungeons & Dragons AL module for characters level 1-4, The Marionette sends you down the uncomfortable twists and turns of a fortune teller's prediction, where even the love and determination of a mother can reach too far into the realm of madness and dark obsession…
The Marionette will be run by the inimitable Michael Jellema in our Saturday afternoon slot at Scarefest.  Get your ticket now, and then go grab your slot over on Warhorn!
If you're new to Adventurers League, you can find out details about it here, and be sure to check out our other D&D AL offerings over on Warhorn.